AI AGENTS
Build Your Own AI AGENT

A nifty application work-shop that provides user-friendly creation and secure distribution of knowledge-based Agents with customizable characteristics and attributes.

Based on Kaztrix's "Simply Intelligent" concept, AI AGENT application fulfills its promise of simplicity for the average user.

As the creative designer of the Agents , you can build, teach, and manipulate their behavior.
Their main function is to assist you to gather data and organise your information and allow you to intelligently retrieve them by using their fast and smart search engine, empowered by Artificial Intelligence search methods ( AI search).

AI AGENTS are also equipped with many other useful tools, such as "Text To Speech engine" (to read for you), A nifty reminder system (to improve your efficiency), A powerful Internet Time Synchronizer with embedded connectivity to variety of authenticated time servers including US Navy Military Servers.

Another unique feature worth its own paragraph, separate from others functionalists listed on the feature list (bellow) is the: "AI AGENT cloning and distribution function". It enables the creator (YOU) to clone your Agents and distribute them as portable Ai Agents. These smart agents are embodied with information package of your choosing and with powerful, yet easy-to-use permission control and security system. Therefore they are capable to protect your creation from unwanted influences and behavior adjustments.

Packed and Ready for transport with a click of a button, AI AGENT transforms to a simple and optimized smart-pack encompassed in a single/secure installation file.
In this file, the AI AGENT carries all knowledge (data) and attributes and behaviors that have been pre-defined by you.

AI AGENT keeps historical records of its creation, and re-incarnation as a unique digital DNA fingerprint, to reflect the timeline of its creation and any re-distribution events afterwards. Your Ai Agent also preserves the identity of its creator and distributers .

Your distribution agent. (packed to a single executable file), then could be installed at a destination PC by an end-user and present an exact copy of your AI AGENT (but with your set permissions). While the user at the distribution end is subject to your permission-set to interact with your Agent, She/he can now make their own Agents from scratch by using the Ai Agents Menu system.

Also did I mention that AI AGENT it is FREE for individual use? :)

AiAgent

is dedicated to

John David Garcia

for his writings on

Creative Transformation

and it is distributed free of charge. If you would like to help our cause, you can do so by reading and promoting John's brain-child

Society for Evolutionary Ethics

.

AI AGENTZ 3.7 Features

Compact and simple menu access.

Agent creator with unlimited Ai Agent creation power. (Switch your Agents with a mouse click)

Animation workshop for character manipulation and animation training. Capable of loading ANY third party Msagent (Microsoft Agent character file - .acs) and quickly take control of its animation behavior and to assure compatibility for inclusion and use.

(Seven) pre-designed and available characters.

Brain creator enables you to effortlessly create knowledge-bases from text files and datasets (txt,cvs) with data mining and customization feature.

Brain editor enables you to openly manage and manipulate large data-sets

Brain import and export function with unique brain merging capabilities allows you to creatively build Super AI AGENTs by merging multiple brains to one, therefore increasing their knowledge.

Its simple Question/Search dialog box, allows you to "Teach" your Agent and invites you to interact with the AI AGENT's knowledge base, (Brain), while it retrieves your information with search intelligence, using AI Search Methods.

Embedded query function and access to the Internet search engines, with customizable menu system to modify or add additional/unlimited search engines.

Agent cloning function with self-install distribution engine and enhanced security and permission control . (Clone your information Agents with your preferred attributes and send them to your friends by email.)

Self-contained DNA tracking and finger-printing to record and track events, including the current Age, time of birth as well as ownership identities and re-distribution timeline.

Empowered with TTS engine (Text to Speech), enabling the AI AGENTs to read the information text for you on command. With an easy-to-use control interface that enables you to select between voices and adjust their pitch and speed control. (Any future third party TTS and voice installations would be directly manageable by the interface).

Files/References could be linked and attached to knowledge-records with one-click retrieval/execution function.

Many ready-to-go brains are freely available for download at Aiagents.com educational library.
(Click here to see)

Each AI AGENT is equipped with a user-friendly personal remainder with interactive calendar and on-screen event notification to keep you organised.

To keep you constantly and precisely on-time, AI AGENT is equipped with a Internet Time Synchronizer with Automatic and On-demand connectivity, to a selection of well known and authenticated Internet time servers including Military and US Navy..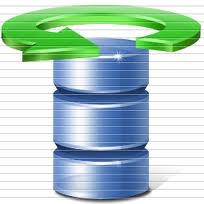 FREE DATABASE LIBRARY (Ready to Install brains for AI AGENT)